#3: Greetings from quarantine 😷
Hey folks, welcome to the third issue of my newsletter where I share "what I'm paying attention to".
I'll start with an update on my situation in locked down Italy, followed by a big juicy list of articles and podcasts to read and listen to when you want to not be thinking about the pandemic.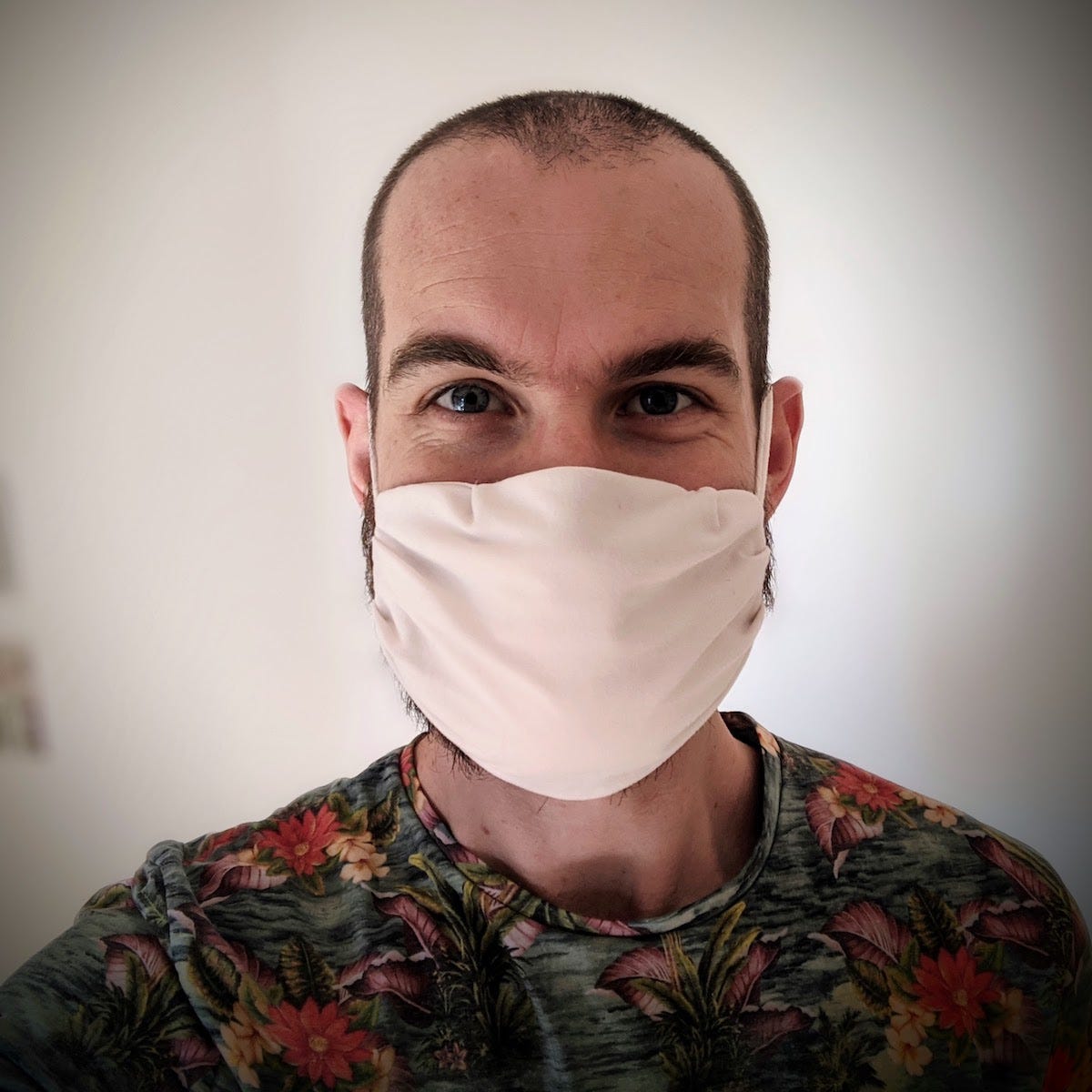 ---
Me & COVID-19
Nati & I are safe and sound, a few hours south of the worst affected zone in Italy. We're feeling the full force of exponential change: imperceptibly gradual at first, and then suddenly overwhelming. I'm still dizzy from the acceleration, it took two weeks to get from "no big deal" to "total lockdown for 60M people" and now a couple weeks later I'm somewhere near "the biggest historical event since WWII".
It's quite surreal and I haven't processed it enough to write articulately yet. My publishing on the topic has so far been restricted to the cold hard math of the curve.
Physically and emotionally we are both doing pretty well. The financial side is more precarious: most of our upcoming work has been cancelled, and as recent migrants we are not entitled to social security.
Thankfully, we've spent the last 3 months adapting our training workshops for a digital environment. We've learned so much from working with thousands of people in decentralised organisations all over the world, so I'm feeling proud and excited to share our brand new online course! If you're curious to learn how to make self-organising teams really work, now would be a really good time for you to buy the course 😅
You can find out all about it here.
I have been utterly absorbed in pandemic news and action for the past 3 weeks, so for the rest of this issue I am going to think about something else!
---
Recommended reading/listening/watching
---
Microsolidarity updates
---
Okay, I hope some of those podcasts and stories keep you occupied while you are cooped up at home. Stay safe and look after each other!
Love from Rich